Photoshop is a great way to make a fantasy map. Sure there is other software available which might be easier to get started with, but there is nothing like using Photoshop to make a map.
Table of contents
To help you get started the articles below will teach you step by step how to draw a map in the same style as the one below: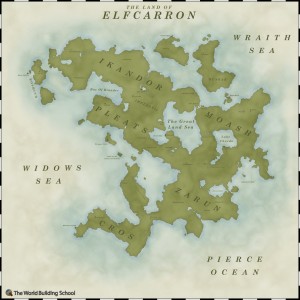 For a quick way to create a map in Photoshop you could use a map generator.
Here are the articles
1, How to generate random terrain using Photoshop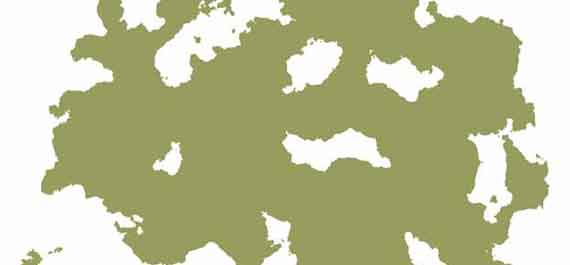 This is the first part of the tutorial and as the name suggests it focuses on a simple technique for randomly generating terrain in Photoshop. If you haven't drawn the outline of your map by hand or you'd prefer to have a random terrain generated for you then this is a great tutorial to start with.
However, if you have the outline of your map already drawn and in Photoshop then you may want to move onto the 2nd article in this tutorial.
2, Adding tecture to the ocean and land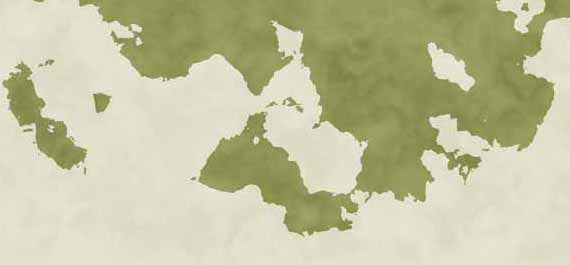 Once you have the outline of your map drawn and ready the next step is to texture both the ocean and the land. It's a simple process that requires a little bit of brush work.
3, Drawing the sea and coastline for your own map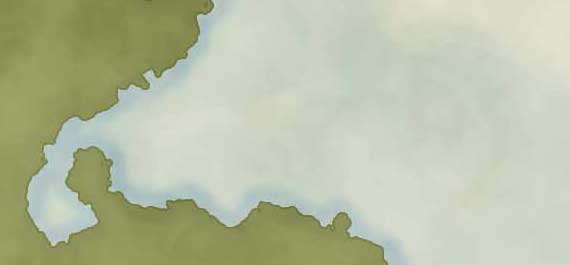 The sea layer is where you start adding more colour to the map. Up until now your map has consisted of green and white gradients but with the sea and coastline you'll now add a fresh blue into the mix.
4, Finishing your map off with typography and a border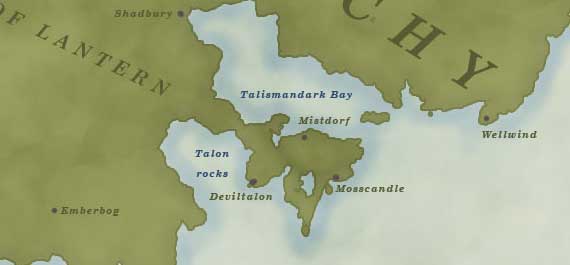 Finally no map is complete without the names of regions, cities and locations for your heroes to adventure in and your baddies to scheme over. By following this final part in the series you'll learn the exact settings to use for the typography on your map. I'll also teach you an effective way to add a border around the map.
Photoshop map resources and tools
The Fantasy Map Market is a sister site to the Worldbuilding School. It's building a collection of resources such as maps, tools and icons to help worldbuilders create their imaginary world.