About The Worldbuilding School
The WorldBuilding School is the place where new worlds are conceived, birthed and nurtured to support life.
Are you a story writer, a games designer or interested in fantasy worlds? Then The Worldbuilding School is for you.
"Everyone dreams about where they would like to live, what they would like to do with their time, how things could be better than their current situation. Some dream of how the world could be better and what that would look like. Others dream of completely new ways of running society, alternative political systems, new economies." – Keri Smith, The Imaginary World Of (your name here) pvii
In the above quote Keri Smith beautifully sums up why we build worlds. That we do this because we dream of a place that is our own, that we control. Some people call this "their space", others might refer to it as "their universe" while here we call it "our world".
Help for your world
At The Worldbuilding School you'll find articles to help create your own world. The articles range from step-by-step tutorials to discussions and essays about worldbuilding.
Worldbuilding is a huge topic, so don't worry if you get stuck, confused or infuriatingly frustrated at your world. We've all been there.
Here are a couple of guides to keep you moving:
The Author's Guide To Drawing Maps
It all started in 2005
The idea for this website was birthed in me way back in 2005 when I began to develop my main story world.
I couldn't find a central place for people like me who are interested in worldbuilding. Also, while there are a lot of great articles relating to the subject few of these articles are written in an easy to digest way. This can be for a number of reasons.
Bad website design.
Written for print rather than web so it's hard to read online.
Bad layout i.e. few headers, ugly typography, blocks and blocks of text with no white space.
So I launched my first ever blog on blogspot called "Original Worlds" and wrote a couple of articles on the subject. It wasn't until 2009 that Original Worlds was rebooted as The Worldbuilding School using WordPress.
It is my aim, through The WorldBuilding School, to provide easy to digest worldbuilding tips, guides and tutorials.
Most importantly I hope you will stop for a while and help to build a fantastic community of WorldBuilders.
Thank you for visiting,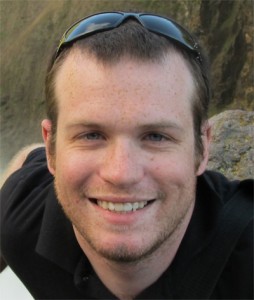 Enter your email to receive worldbuilding alerts direct into your inbox.
Nathan A Smith
Founder