Grid paper for drawing maps
Join the Worldbuilding Library
Start drawing a map and build your own world with the Map Maker Resource Kit.
2 types of grid map paper, plus a ready made map outline to practice cartography.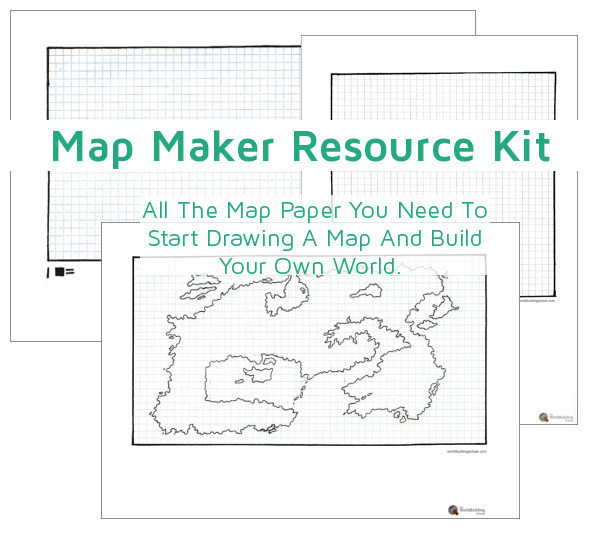 Included in the free library
The following is included in the kit:
1x World Map Tile (Printable jpg)
1x Region Map Tile (Printable jpg)
1x Map 1 (Printable jpg)
Map print 1 can be used either as a quick start map if you need to get an RPG up and running or to practice your map design skills.
Also each map has a space at the bottom for a legend or notes and space at the top for a title.
About the Map Maker Resource Kit

To give you a helping hand I've created a new map paper pack that includes 2 map paper styles. You'll also find the outline of a map ready for you to practice your cartography.
These sheets of map paper will produce great hand outs for your players if your a games master. Or they're great for printing out and including in your world bible if you're an author.