Free Polyhedral Map Paper Download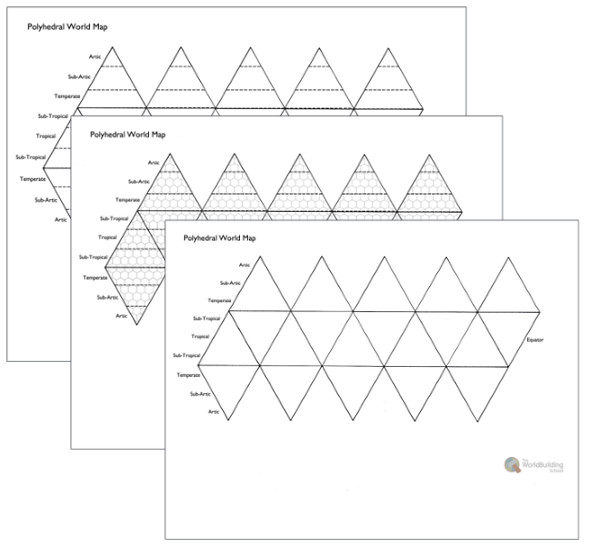 A Polyhedral Map is a technique used to project a spherical map onto a flat surface with as little distortion as possible.
This free map pack includes 3 jpg files:
Plain Map
Climate Bands
Climate Bands and Hex Grid
The map paper is print ready. So all you need to do is download, print and then start sketching.
Sorry this resource is currently unavailable. You can find other useful resources here.