LegendKeeper is a worldbuilding app with interactive maps, boards, and writing-focused wiki.
It has a slick and beautifully designed website with strong features for building worlds around interactive maps.
Their tool is focused towards game-masters and storytellers.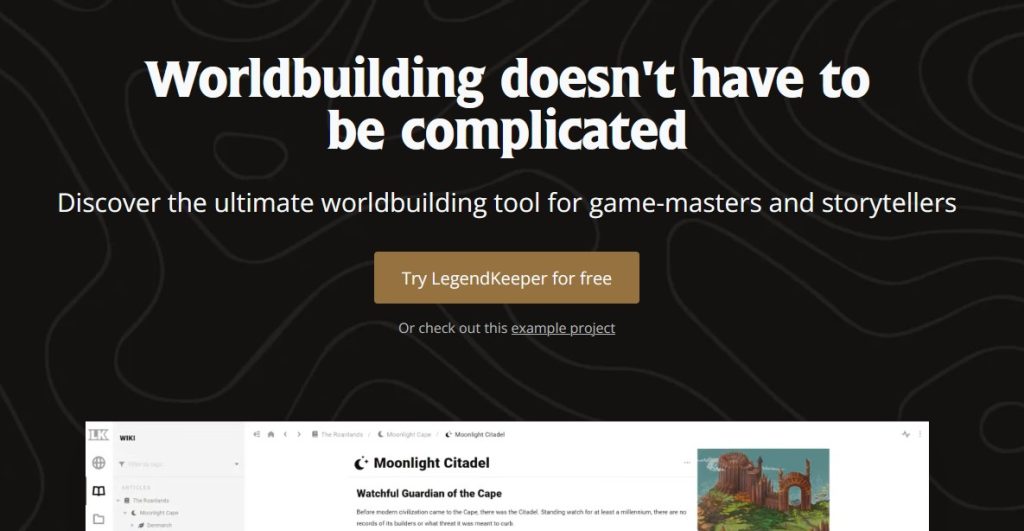 Who created LegendKeeper?
LegendKeeper was originally created by Braden Herndon in 2018. Since then he has been joined by Justin Bonnet in design.
LegendKeeper alternatives
There are a number of LegendKeeper alternatives that have sprung up over the years. Here are some of them:
Find more worldbuilding tools.
Visit LegendKeeper website to learn more about their worldbuilding tool.