Imagine this.
You've been called into the office of Bob Iger, CEO of The Walt Disney Company. He welcomes you in, motions to a chair and then begins:
"I want you to put together a worldbuilding dream team as a task force to build a brand new intellectual property from scratch.

Money isn't an issue, within reason (this is Disney!), and you can design whatever kind of world your team decides. To be clear, you're not designing a film, a video game or a story. You're purely designing a world or universe that can be used by other departments to tell stories in.

But it must be a world that people want to explore and live in; the same way Star Wars or Marvel or any other Disney property captures the imagination. Oh, and you have 1 year."
You're then ushered out of his office and left to get started.
Where do you start? Who do you hire? What roles will you need?
Questions, questions, questions…fear...argh!
Calm down...Take a breath…
In…
Out…
Slower.
In…
Out...
Right, let's start at the beginning and put a plan together.
First step, memorise the goals:
Build a skilled team to help you build a world.
Create a new intellectual property by designing a world from scratch.
The world must be engaging enough for other departments to tell stories in.
Step Two, build a skilled team
We've already identified the 7 disciplines of a great worldbuilder - I've dubbed them the 7 Key Skills. They are:
Cartography
Economy
Geography
History
Science
Sociology
Zoology
But does that mean you go out and find a high school geography teacher, a theoretical physicist and a zoo keeper?
Probably not.
On the one hand these people will have valuable skills they're probably not quite what you're looking for. Mainly because the first rule should be finding skilled people who are interested in building fictional worlds.
These are the roles I would hire for a worldbuilding team
If I was given the task by Bob Iger to build a world from scratch these are the roles I would want on the task force:
Cartographer
Culture Creator
Conlanger
Monster Maker
Environment Artist
Speculative Fiction Writer
Note: although I like to build believable worlds I wouldn't class my style has hard science fiction. If I was to design a hard SF world then I'd certainly want to include specialists in the areas of astrophysics, physics, biology and geology. Food for thought.
Here is my reason why I'd pick each role:
Cartographer

"Maps provide a solid, visual way into your world" - Nathan 'Vancano' Smith
If you've been around the Worldbuilding School for any length of time you'll know I believe maps are the foundation for building a believable world. Your map doesn't have to be pretty or 'set in stone' but it has to exist.
That's why a cartographer would be my first hire. Sure, I could fulfill some of this role myself, but this is an opportunity to work with people I admire. So why not delegate to someone better than I am?
Key Skill: Cartography and Geography
Culture Creator

Humans love watching human like behaviour.
I'd want a culture creator on the team to develop aliens, sentient beings and the cultures that enrich a fantasy world. Plus, it would be their focus to steer us away from the trope races and cultures that exist in fantasy and sci-fi worlds.
Key Skill: Sociology and Economy
Conlanger

Designing a new language is unnecessary for most worldbuilders. I say this because it is down right hard!
Having said that, I understand the attraction of being able to say you have your own language. It's a personal dialect that's yours. Also, it adds a level of authenticity to an alien race.
Therefore, if you can have a specialist conlanger on your team, brilliant!
Their job will obviously be to work alongside the culture creator to develop languages for the different aliens created for your world.
Monster Maker

Once you have a rich culture filled with awesome characters they need animals to domesticate and monsters to kill.
The monster maker will spend their time drawing, designing and creating a vast array of monsters and animals to populate the ecosystem on your world.
Key Skill: Zoology
Environment Artist

What does your world look like?
If the cartographer creates the physical outline of your world then the environment artist creates it's features. They will spend their time building a visual library of how your world looks. From landscapes and vistas to cities and dungeons.
Key Skill: Geography and Zoology (ecosystems and habitats)
Speculative Fiction Writer

This role is your Lore Master. Your story teller. I'd want at least 2 writers.
They will work alongside the other roles to write descriptions and create back story. On top of that I would task the writers with creating short stories that flesh out detail in the world. Stories averaging between 500 and 5,000 words - certainly none over 10,000.
These short stories should feature no more than 3 'strong' characters - one or two is better - and focus on action with a 'late in early out' mentality.
The joy of creating such short stories is they can be quickly consumed by fans but importantly they let you test many different characters and story hooks with an audience. The characters that resonate and become favourites can act as hooks for other departments to latch onto for a larger product such as a future game, film or novel.
As a further bonus, the short stories can be published in magazines, anthologies or on the web as a marketing technique to promote your new world.
Key Skill: A blend of all.
What is your role on the team?
As the person commissioned by Bob to build this world you'll have the hardest job. You have to:
lead the team.
manage the project.
Make sure there is something deliverable at the end of the year.
All pressure is on your shoulders.
You should have at least a rudimentary understanding in each area of the 7 key skills as well as knowledge in the roles you hire for; ideally you will have deep expertise in one of the roles.
Finally an understanding of business/marketing would be of great benefit.
Key Skill: Competent in all.
This is my Worldbuilding Dream Team
My dream team selection is based on artists and creators I admire and who have shown to have a versatile skillset which is key for worldbuilding.
Cartographer - Jonathan Roberts
Monster Maker - Nicholas Cloister
Culture Creator - Kathryn Zalenka
Conlanger -
Environment Artist -  http://industry.zerply.com/interview-with-nicolas-weis/
Speculative Fiction Writer - Brandon Sanderson
In putting this list together the one thing I've found fascinating is that most of the roles I would pick for my worldbuilding dream team can be grouped under the term of 'concept artist'.
Maybe that's due to my personal preference of using visual tools to pin down a world; for example maps. Also, I'm a writer by trade so having access to skilled artists would help bring my words to life.
First meeting: Finding a hook for our world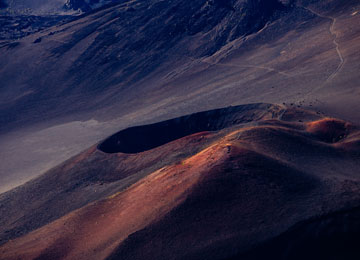 But that's just part of the story.
Now you've hired a skilled worldbuilding team you need to put them to work.
In my first week or two, maybe even a month, I'd focus the team on developing and designing a hook for the world. This would include:
Developing who our world will target.
Research what exists in the market.
Pros/cons about other worlds.
What we like and enjoy to read/watch/explore.
A hook is a high level concept. Here are a few examples from famous worlds:
Samurai in space with magic = Star Wars
Cowboys in space = Firefly
Dragons, Pirates and Ninja are cool = Dino-Pirates of Ninja Island
There is a forgotten age of heroic barbarians = Conan
A God like being has fallen asleep under the Earth's crust = Cthulhu Mythos
As you can see, a hook acts as a way to add focus and constraints on your world. Constraints are important because with worldbuilding there are too many possibilities.
I'd much rather ask what can't happen in my world than what can. Because it gives a boundary for your creativity to work within, which is how creativity performs the best.
Take the challenge.
What roles would you want on your worldbuilding task force? And who would be in your dream team?
Add your reply in the comments below or publish a response on your blog and link back to this article. I'll get a pingback and come to read your article.